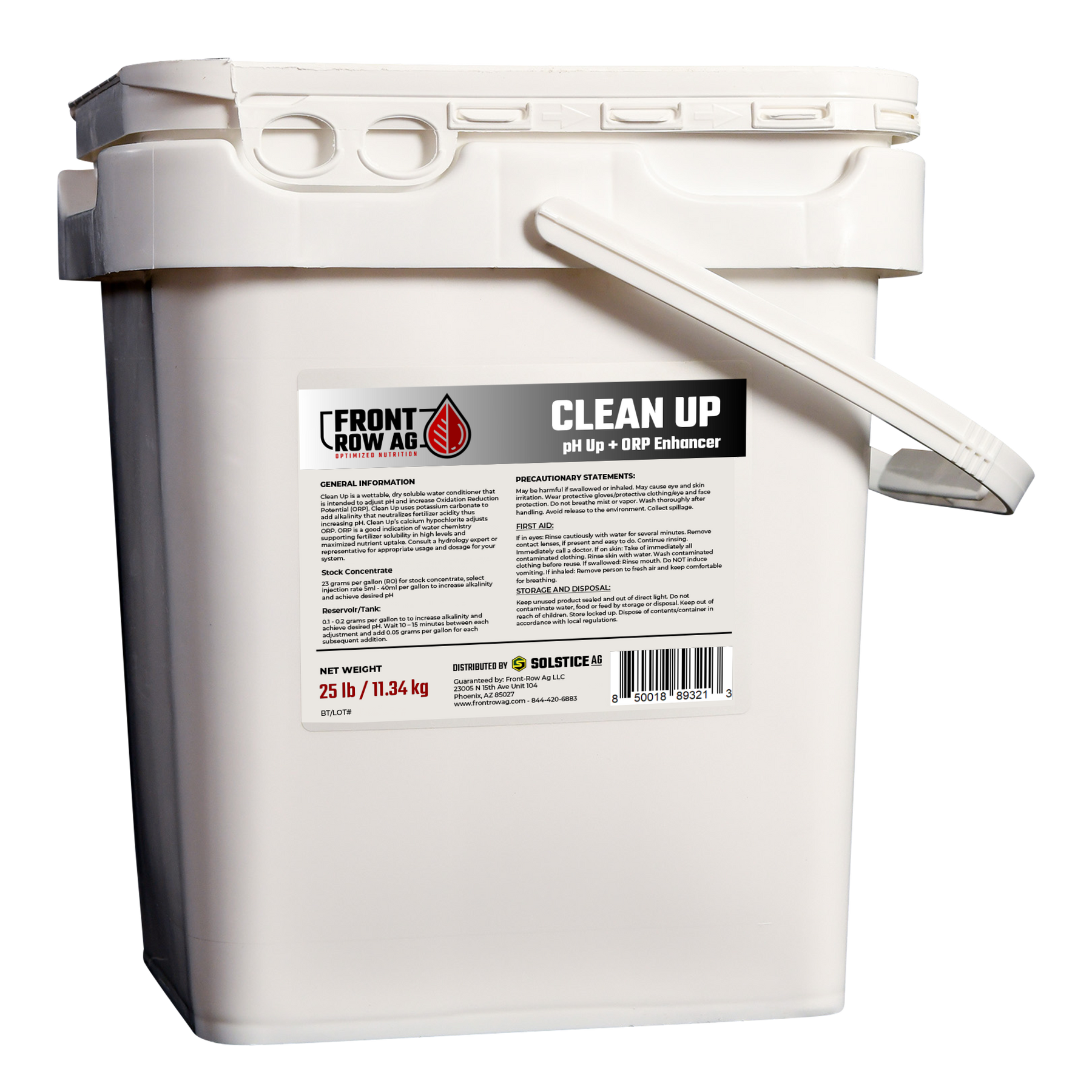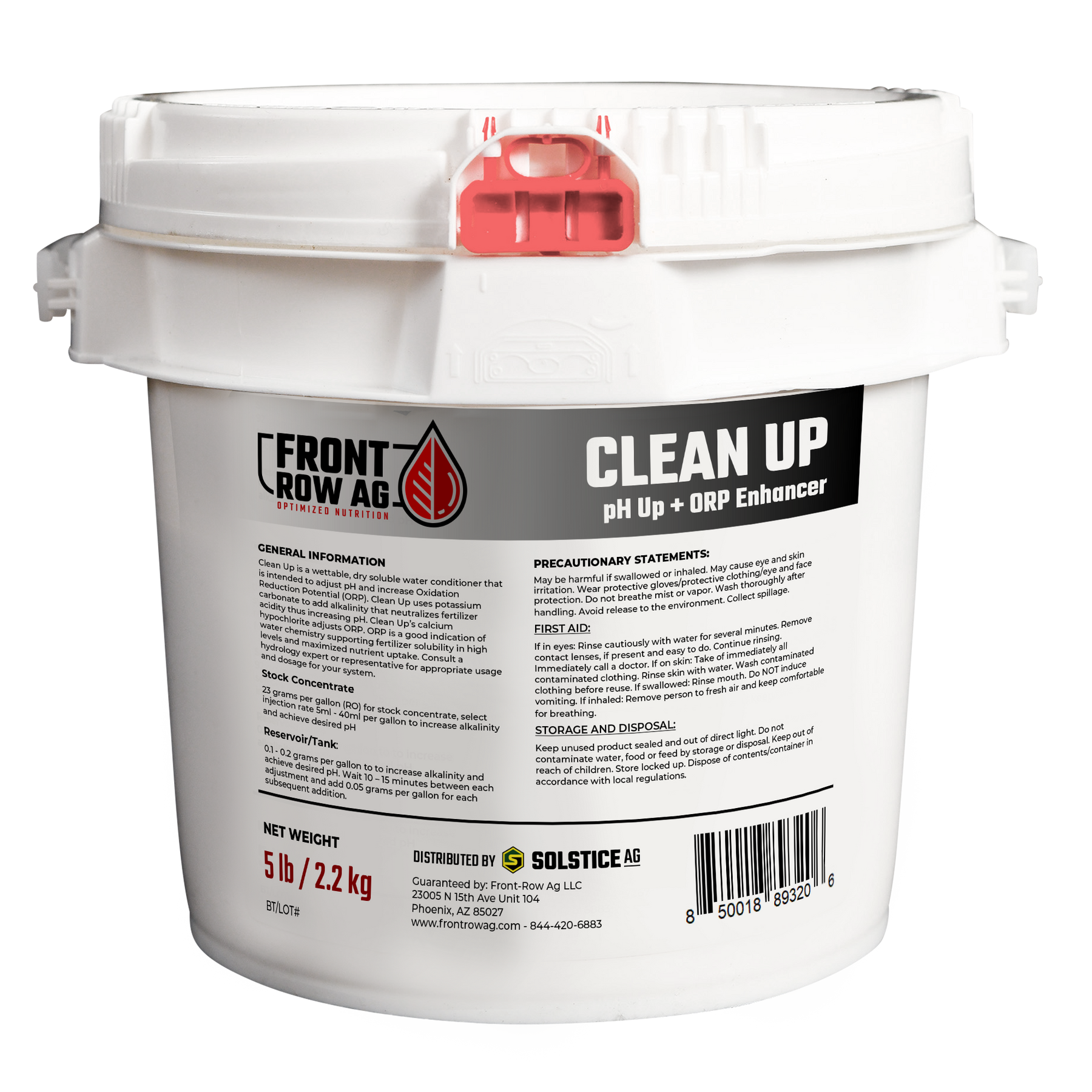 Clean Up
Clean Up is a wettable, dry soluble water conditioner that is intended to increase Oxidation Reduction Potential (ORP) and alkalinity, with the intent of raising pH in a variety of irrigation systems. Front Row Ag Clean Up (CleanUp), based on research at University of California Davis Campus AG Extension Department performed by Dr. Trevor Suslow, is designed to be a water conditioning product that increases water alkalinity, pH, and oxidation reduction potential (ORP). It has been shown that optimizing the ORP can relate to increased water potential, nutrient uptake, and nutrient availability. It has also been shown that maintaining proper water chemistry is essential for irrigation efficiency. *Shipping Note: Clean Up is required to ship with Hazmat shipping and can have increased shipping rates compared to other products. (Not available for expedited shipping)
Front-Row Ag Clean Up Clean Up is a wettable, dry soluble water conditioner that is intended to increase Oxidation Reduction Potential (ORP) and alkalinity, with the intent of raising pH in a variety of irrigation systems.
Front Row Ag Clean Up (CleanUp), based on research at University of California Davis Campus AG Extension Department performed by Dr. Trevor Suslow, is designed to be a water conditioning product that increases water alkalinity, pH, and oxidation reduction potential (ORP). It has been shown that optimizing the ORP can relate to increased water potential, nutrient uptake, and nutrient availability. It has also been shown that maintaining proper water chemistry is essential for irrigation efficiency.
Clean Up is a pH up adjuster perfect for Reverse Osmosis (RO) water or tap water up to 120 ppm carbonate/bicarbonate. 
Clean Up enhances water by combing alkalinity and pH adjusting carbonates with hypochlorite to increase ORP. 
Clean Up comes as a white, dry, soluble powder which can be added directly to a reservoir or made into a stock concentrate and injected.
Reservoir Instructions: 0.1-0.2 g/Gallon until the perfect pH is achieved.
Stock Concentrate: 23 g/gallon (15 minute mix time)- 46 g/gallon (1 hour mix time) 
Injection: At 23 g/gallon 0.25-0.66%  
*Shipping Note: Clean Up is required to ship with Hazmat shipping and can have increased shipping rates compared to other products. NOT ELIGIBLE FOR SHIPMENT TO HAWAII OR ALASKA.